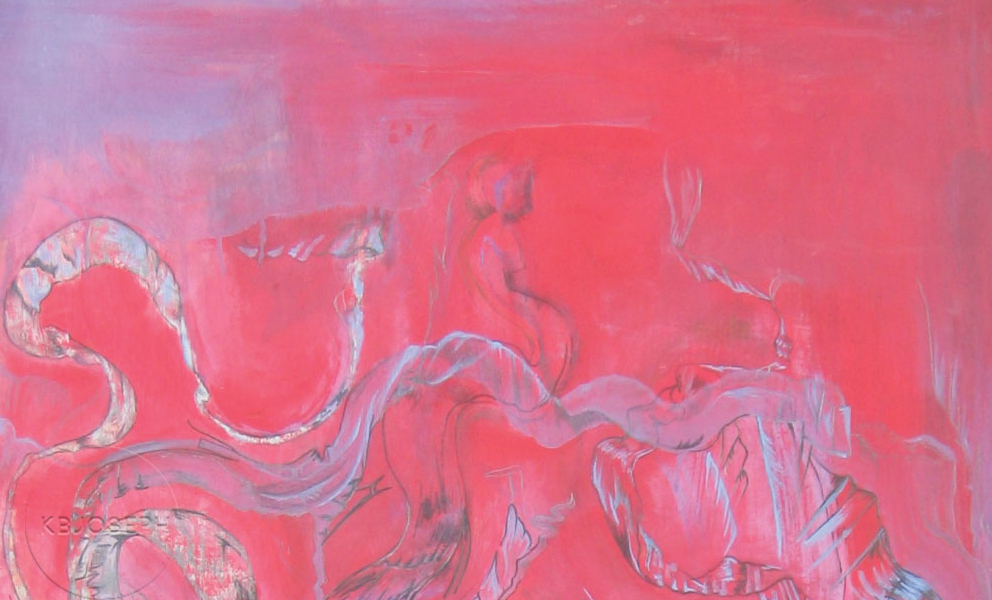 Third One
Mixed Media on Board
2.5ft by 4ft; 2007
2008 Honorable Mention, Artworks Gallery, RVA
original sold | prints available upon request

This image contains allusions to ancient Chinese painting within a surrealistic atmosphere of unnatural color. The "Third One," was the third piece created in a series of abstract imagery in 2007 and was inspired by graffiti. The abstract image indicates narrative, but leaves the narrative to the individual's interpretation. This piece received an Honorable Mention in the Juried Art Show at Artworks gallery in Richmond, VA.