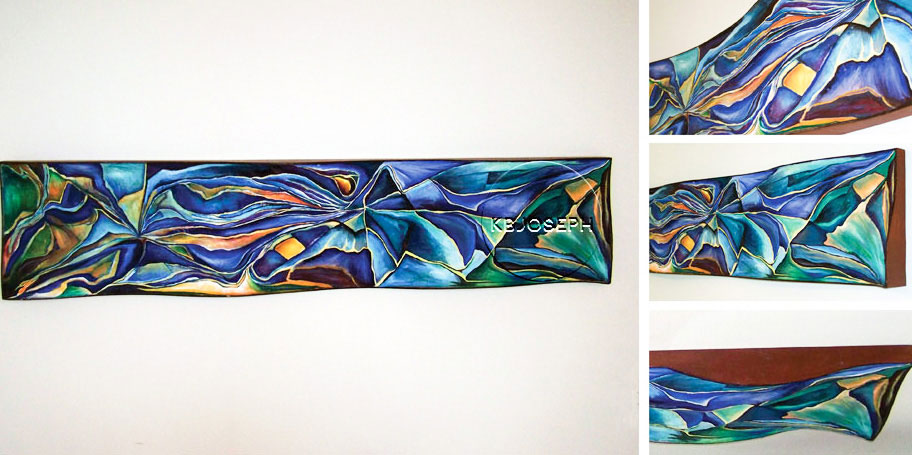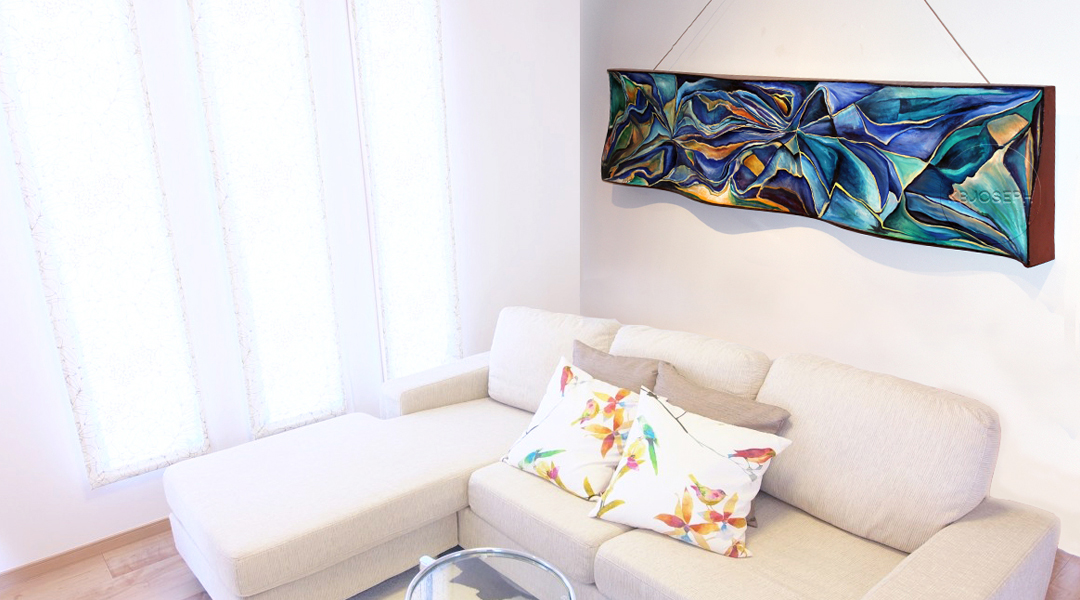 Pathways
Mixed Media on Sculpture Board
6ft by 1.5ft
2011
Pathways was sold in 2018.

With it's unique sculptural qualities, "Pathways" was created to be hung on the wall. 'Pathways' was made to help better understand the paths that life has laid out for us. The directions, paths, options can be overwhelming and overlapping.  This piece is a visual way to express this obscure concept while simultaneously creating a calming effect as a whole.  The blue and green tones represent the ever flowing life cycle, like an ever changing river.