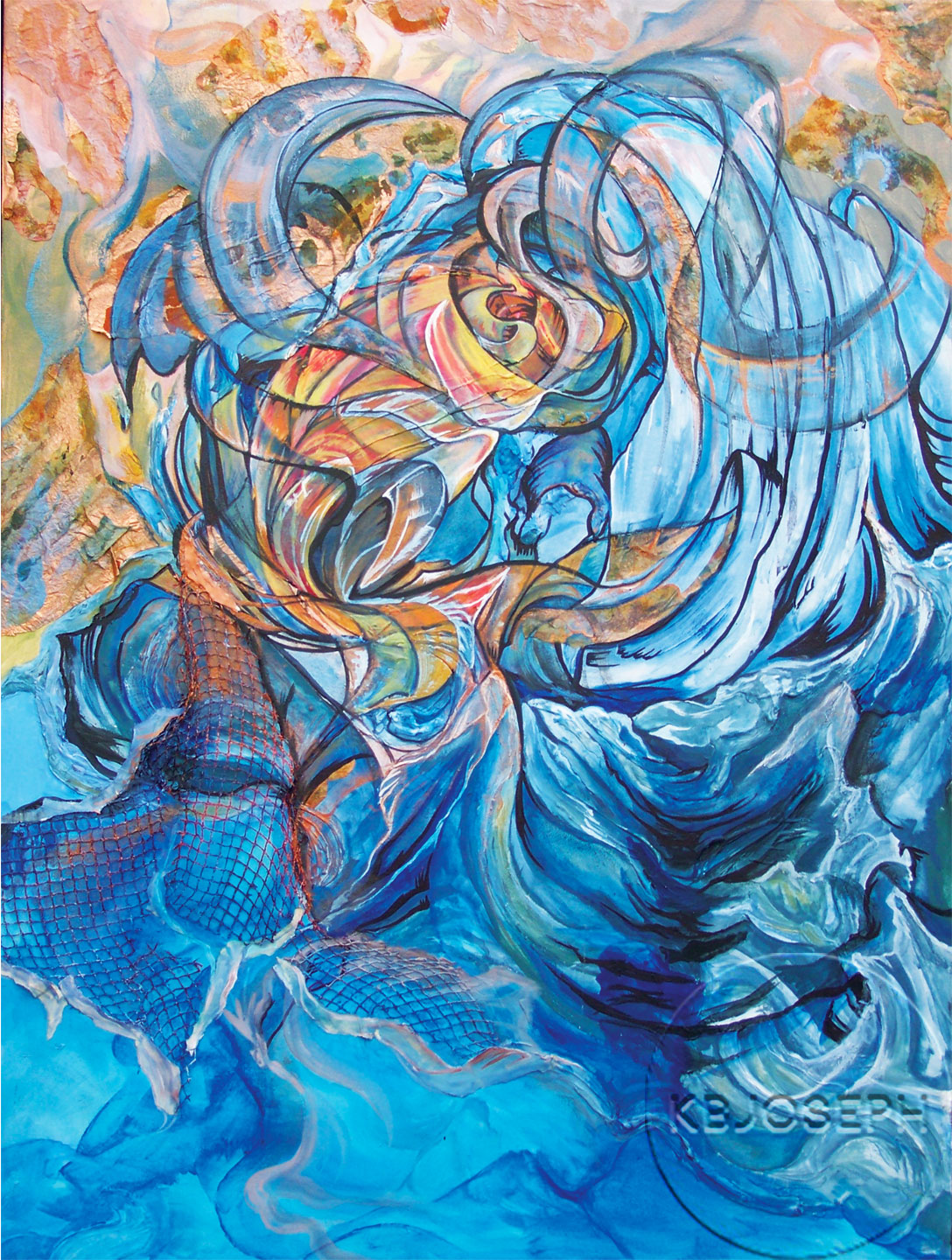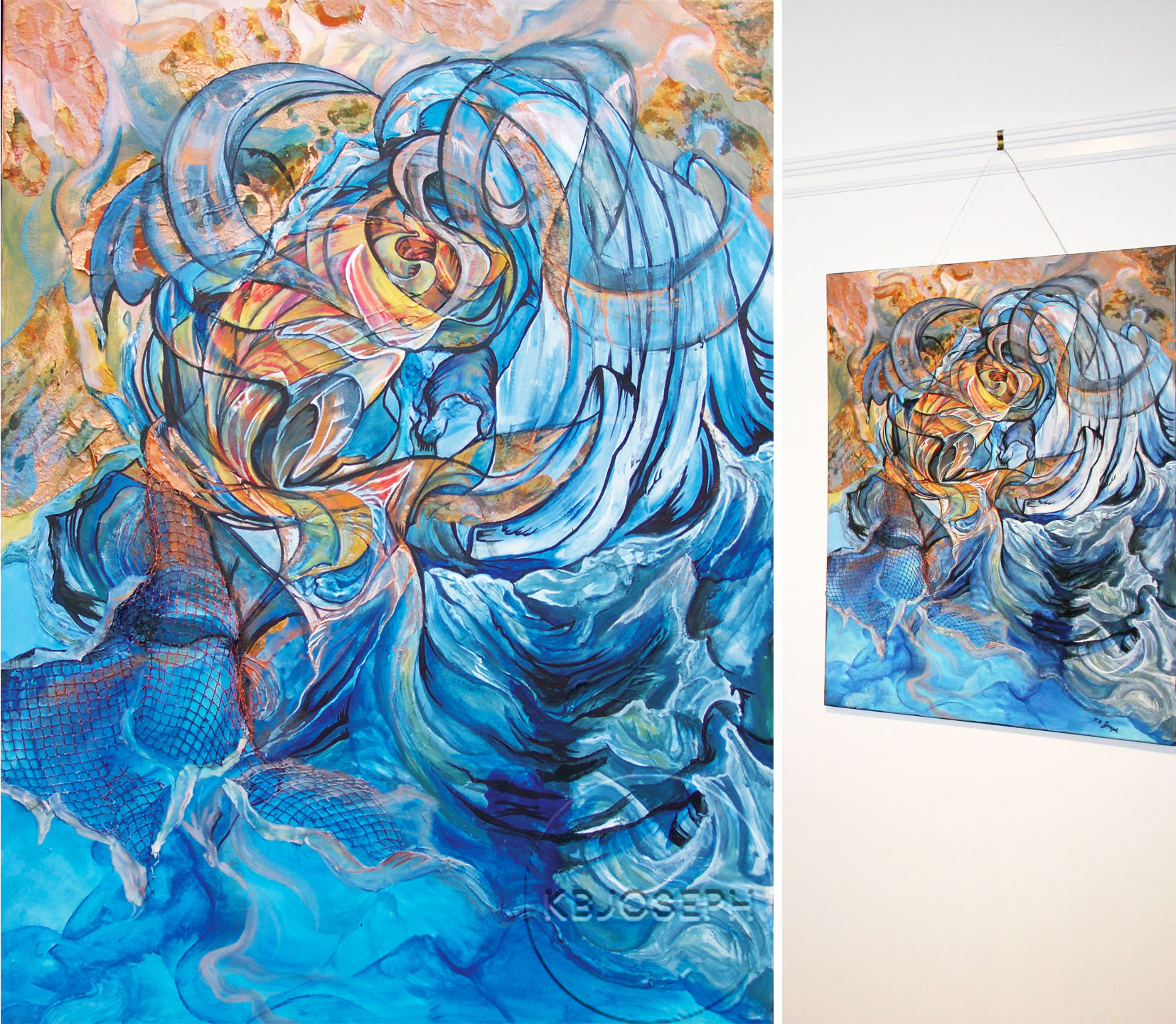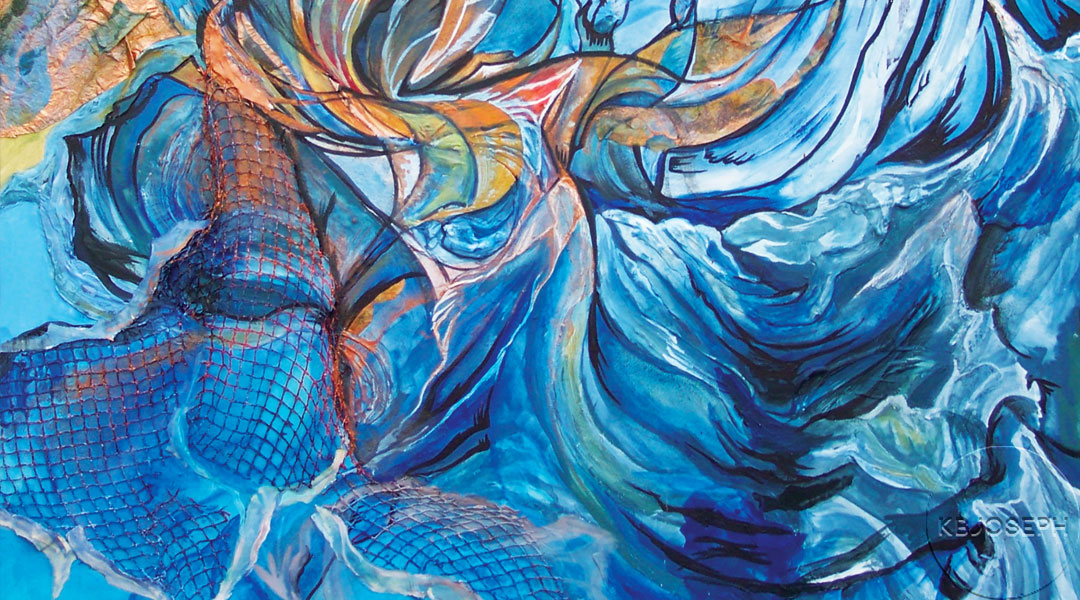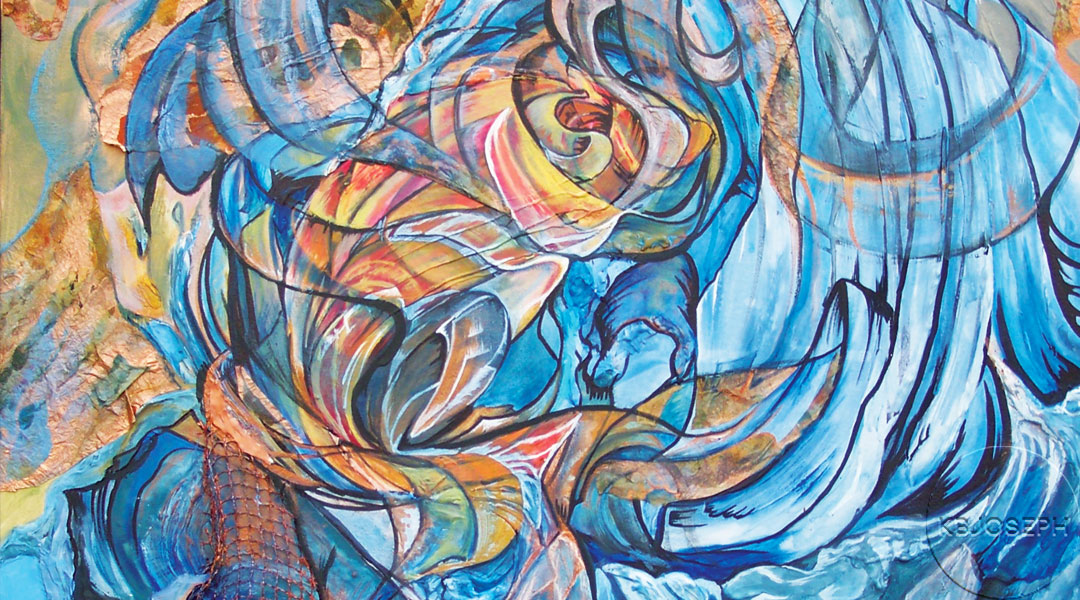 Evolution*
2ft x 3ft
Mixed Media on Canvas
Evolution was sold in 2015
After envisioning the use of oceanic and aquatic elements into my work, I began making on 'Evolution'. This piece was created during the summer of 2008 and was the first abstract/cubist piece inspired by sealife.  The main image is the moving fish that is jumping out of the wave. There are many perspectives overlapping the fish to allude to it's movement as well as the continuous motion of the water.  Along with the initial oceanic theme, while working on this piece the fish 'evolved' and emerges through the water. This painting questions and examines the moment of oceanic evolution.